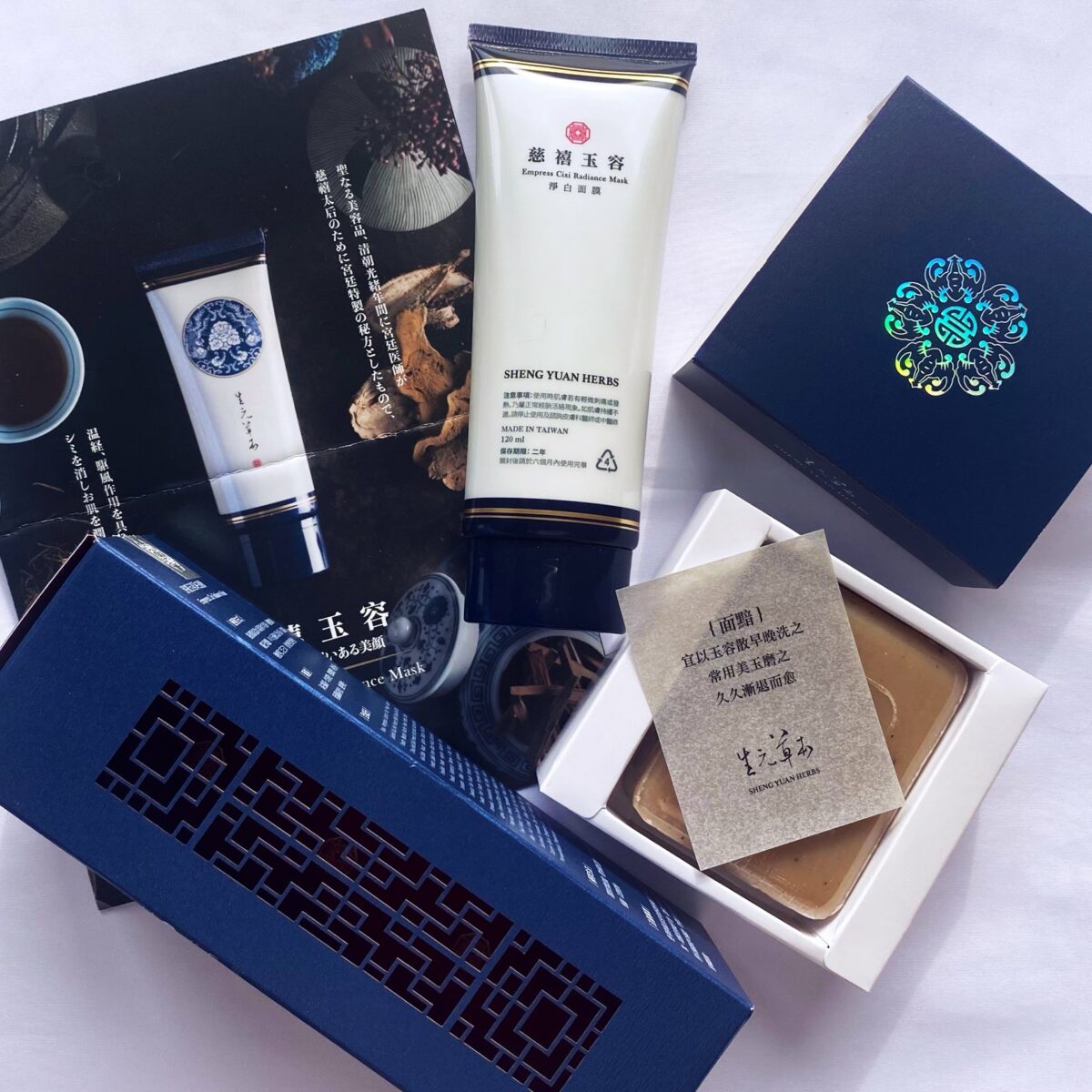 【mirin usagi】Empress Cixi Radiance Mask
When I was working as a flight attendant, I would always load up on the facial care products with Chinese herbs from Taiwan if I flew to Taiwan on duty.
Recently I have received samples of facial masks and soap! The ingredients are from meticulously selected Chinese herbs. The colors and the smells of these products exhibit the authenticity of the ingredients. The formulation of the ingredients has been proven to be beneficial to the skins over thousands of years. Only high quality Chinese herbal facial care products can rejuvenate the facial skins.
Now there are 10ml samples for sale on the Sheng-Yuan Herbs' website. It's a good opportunity for first time users to try out Chinese herbal facial care products!
(Text above the 3rd photo)
Left) Soap
Strong Aroma of Chinese Herbs
All the Essence from Chinese Herbs Condensed in the Soap
Right) Facial Mask
Smell and Color from Authentic Chinese Herbs!
Facial Masks without this smell and color do not have the efficacy of the great Chinese herbs.
After a couple weeks of usage my skin conditions are markedly improved and brightened. The Chinese herbal formula employed for the ingredients has been proven to be effective for over thousands of years. I definitelyenjoy using this type of facial care products with calming effects on my skin.